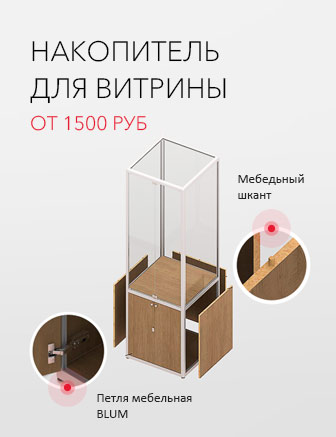 Assembly Instructions
The assembly of structures from elements of the OCTAGRANT and MAXIGRANT systems does not require special skills. With the installation of a simple design can handle one person. However, it is advisable to install together, and in the case of more complex, cumbersome stands, the participation of more people may be necessary.
0
The process is shown in the build example sections using racks S 108 (2 pieces), ready runs from Z 460 profile (2 pieces) and filler panels with a thickness of 3 mm (1 pc.). For the assembly will require a hexagon key T 80.
1
We connect the lower run with the first pillar, making sure that the tongue of the lock installed in the girder goes completely into the groove of the rack.
When assembling a structure, it is necessary to follow in the absence of distortions of the joined parts relative to each other. In order to avoid deformation of the elements should not be attached to them excessive efforts in the process of installation
2
After the run has been docked to the stand, fastener should be turned by turning the lock fixing screw with the T 80 key about a quarter of a turn clockwise.
Knot disassembly is performed by turning the key about 900 counterclockwise. Be careful: too much effort. may damage the lock.
3
After the first stand is fixed, to the opposite edge of the girder we dock the second rack. It is necessary to fix it in the same way as shown in paragraph 2.
To avoid twisting and damage to the run, you must ensure that both racks are during the assembly process were strictly parallel each other.
4
From above, we insert the filler panel into the U-shaped frame that has been formed. This should be done very carefully so as not to damage the surface. and the edges of the panel. It is necessary to ensure that the panel along the entire length smoothly, without distortions went into the grooves of the profiles.
Important: preparation and decoration filler panels (film wrapping, painting etc.) it is desirable to produce in advance prior to the installation of the structure.
5
At the last stage of the section assembly, we set the upper run. In the process of docking the elements, it is important to ensure that the tongues of the runway locks both sides accurately entered the grooves of the racks, and the panel – the filler without gaps lay in the slot groove.
Fixation of the run is carried out from two sides as shown in paragraph 2.
6
Section is fully assembled. Further assembly is usually done in the same order – the lower run of the next section is joined to the full stand of the already assembled part of the structure.
Important: when assembling massive stands, in advance, take care to ensure the stability of the structure at all stages of work!